Delicious Autumn Pumpkin Recipes That Really Are Good For You
Tammy Barrett - 24/10/2017
With Halloween just a few days away, we thought it would be the perfect time to compile a mouth watering list of delicious Pumpkin recipes so that you can make the most of this fabulous fall produce. Best of all, our chosen recipes are whole food inspired which makes them super good for you! A great way to combat the Halloween sugar intake.
Unconventional Pumpkin Cheesecake
What is not to love about this Cheesecake from Unconventional Baker? Not only is it a gluten-free, vegan, and paleo pumpkin cheesecake, it also involves zero cooking! So as well as being full of delicious healthy ingredients it's also super easy to make and looks mouth watering.
Image Copyright Unconventional Baker
Find the recipe on Unconventional Baker
5 Ingredient Fudge
Super speedy to make with only 5 simple ingredients. These delectable mini delights from Blissful Basil are vegan, gluten free, paleo and free from refined sugars. A great treat for all the family.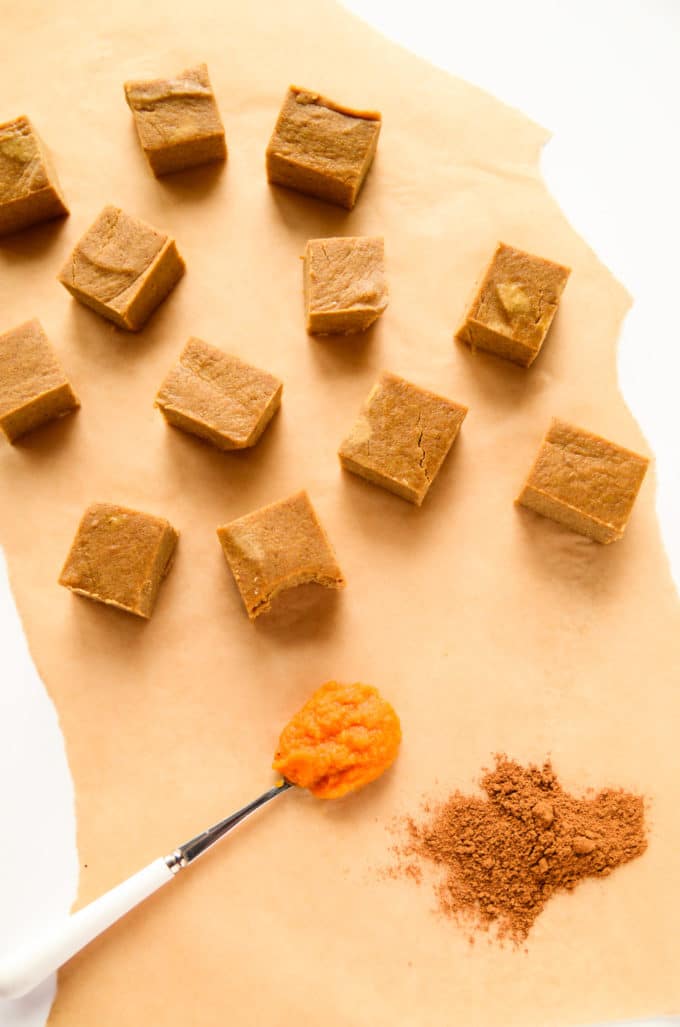 Image Copyright Blissful Basil
Find the recipe on Blissful Basil
Baked Parmesan Pumpkin Fries
If your first thought was pumpkin can't pull off a savoury dish then think again! The combination of crisp, sweet pumpkin and salty parmesan means that these fries from Wholefully are a crunch made in heaven.


Image Copyright Wholefully
Find the recipe on Wholefully
Better Than The Coffee Shop - Pumpkin Protein Smoothie
One of the great joys of the Autumn season is the Spiced Pumpkin Latte from the local coffee shop, a real treat but not great for your waistline or your pocket! These super quick pumpkin smoothies are not only like a pumpkin pie in a glass but also packed full of protein. Perfect if you are training, trying to lose weight (before the mince pies arrive) or simply if you love pumpkin like we do!

Image Copyright Sallys Baking Addiction
Find the recipe at Sallys Baking Addiction
Pumpkin Cupcakes
Have you ever wished for a cupcake that was full of nothing but healthy goodness? These adorable Pumpkin Cupcakes from My Whole Food Life are free from flour, refined sugars, dairy, egg and are also Vegan. Packed full of healthy fats and delicious spices they really do make the most of the Autumn harvest.

Image Copyright My Whole Food Life
Find the recipe at My Whole Food Life
Toasted Pumpkin Seeds - The Hidden Gem
Whilst listing all of the noteworthy properties of the Pumpkin we can't forget the hidden gem that are the seeds. If you have ever spent hours lovingly carving your very own Jack O' Lantern you will well know the time consuming task of removing them. So why go to all that effort if you arent going to make the most of your labour? Toasting the seeds will provide you with a highly nutritious and delicious snack.

Find the recipe at Oh She Glows
We hope you enjoy your seasonal baking & making! If you want to find out about further health benefits of pumpkin seed take a look here